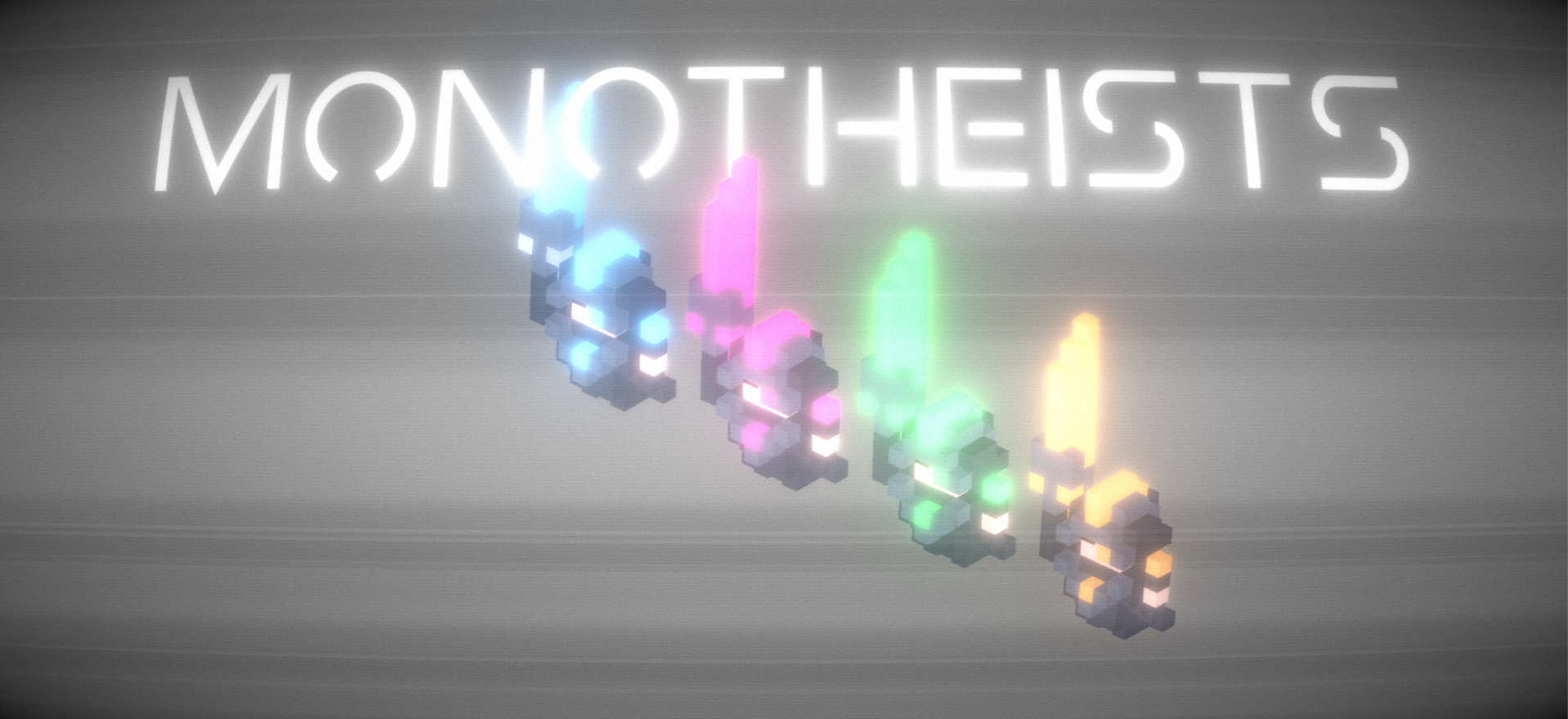 monotheists
Templars from the future fight in an arena to show their devotion to what they believe is their own god.
monotheists is a 4-players local splitscreen multiplayer game, where your goal is to destroy your opponents base using powerful weapons.
Gather positive power by staying in the center of the map.
Gather negative power by killing other templars.
Use them to buy new weapons in your base.
monotheists is the result of less than 48 hours of work, by a group of 4 people for a local game jam.
clietard ( programming )
itwyx ( programming, art )
valerian ( art )
tanguy ( art )

This game requires XBOX controllers or equivalent!
In game start the fight by pressing the START button